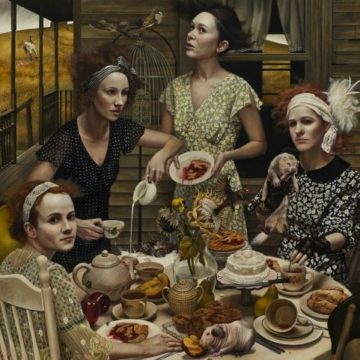 Rooted Healing from Patriarchy: Transmutation of Burdens for our Ancestral Lineages, Ourselves and Our Future  (Online Course)
July 21st -Oct 6th, 2019
This is a course rooted in transmuting the systemic toxins of patriarchy through inner source work, somatic awareness, and spiritual acuity.
Through this 12-week online course we will embark on a transformational journey to sources of matrilineal wisdom as well as the collective where we will:
Explore what patriarchy is, how it manifests and the ways patriarchy has created felt burdens in your experiences, and on your ancestral lineages
Develop a personal relationship with a matrilineal spirit helper your eternal child and an elevated blood lineage ancestor who will support you as you retrieve vital soul essence and transmute the burdens of patriarchy into a source of empowerment, sovereignty, and liberation as we dismantle patriarchal influences in our life;
Hold space for transmuting the cultural toxins of patriarchy through somatic awareness and through ritual practices.
Receive initiation/attunement/empowerments for your personal healing and re-connection through embodied rituals
Journey as a collective to perform larger collective healing around the cultural wounds of patriarchy.
How to Register:  Cost is $350USD  with options for monthly payments/reductions available. You will receive:
Instructional course videos (20-30 min per lesson)
4 Zoom calls One intro and then one per month
3 personal mentoring sessions (once per month)
Private Facebook forum to engage in dialogue with course participants
Q& A Forum
Accompanying readings and course content