We are holy, as are the ones who came before...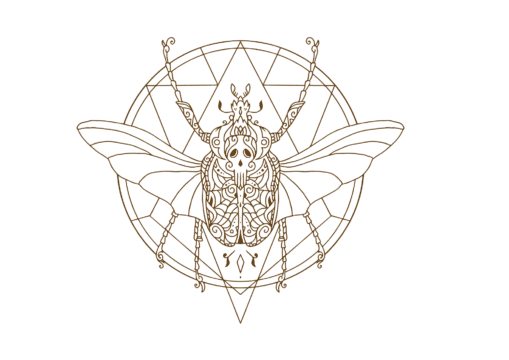 Coming into a direct relationship with our wise, anchored ancestors can be a potent source of support for transforming intergenerational and collectively held trauma. Through relational repair with the unwell dead, we transmute felt harms, we reconcile with the elder powers, and claim lineage blessings that may have been inaccessible.
The Ancestral lineage healing approach emphasizes learning to relate directly with one's recent and more ancient ancestors of blood, bone, kith and kin, to alchemize personal, family, and collective cultural harms & open pathways to wisdom, resourcefulness, and felt belonging. We become more grounded people whose thoughts and actions are considerate, compassionate, and filled with Earth-honoring purpose & embodied joy.
Foundational Aspects of the Work
Ancestral Lineage Healing emphasizes animist pathways of connection to the ones who came before. 
We consider…
Consciousness continues after death

Not all of the dead are equally well
The living and the dead can communicate  
The living and the dead strongly impact one another
The dead can change
Many people come to the work with a curiosity of if they are suited for the process of connecting with their ancestors, particularly if the living and or stories of the most recent ancestors is one frought with trauma and other complicated dynamics.
This work is for you if:
You experience challenges within relationships with your biological or adopted families.
You don't feel like you belong to your family and feel disconnected
You feel as if you bear the weight of all the ancestor's trauma on your blood lineages.
You feel the effects of a lineage curse or have been told the lineage is cursed
You do not experience the benefits of lineage blessings, feel your path is blocked
You see unhelpful patterns in your living family that are inherited
You feel disconnected from your ancestry.
Benefits of Ancestral Veneration
Alignment with your destiny.
Transmutation of unhealthy dynamics in your living family.
Reclamation of relationship with the natural world including the other than human kin.
Liberation from lineage burdens which opens the pathway of agency, sovereignty & belonging.
Clarity around intergenerational harms, their impact on you and family relationships within the larger context of the web of life
Recieve extended blessings from healed lineages which can include greater health, abundance, and better family relationships
Experience rooted feelings of belonging which Increase the path of introspection, clarity & discernment in your life as you come into your gifts.
Embodiment of lineage blessings and gifts which open pathways to clarity of life purpose,
Empowerment and cultural healing from the historical burdens of colonialism, classism, patriarchy, racism, sexism, bigotry, religious fundamentalism and Earth disconnection.
Frequently Asked Questions
Other Pathways of Connection
Ancestral Lineage Healing Circle: Last Sunday of the month at 6pm EST via Zoom, More information here.
Intensives: One day and 3-day intensives available, go here for a list of current intensive or be in touch if you would like me to facilitate an intensive in your area by emailing me at shannon@redearthhealing.org

Online Courses:

Find out more about connecting with your ancestors for personal and cultural healing online

here

.