The Ancestors
Interest in ancestry is on the rise, something that I am grateful to see. When some speak of the ancestors, more likely what they are referring to is their immediate past generations such as deceased grandmas and grandpas or recently deceased family members no more than four generations back. These are the ones they remember by name, through a felt connection, from family photographs or fabled stories they may have heard. And what's important is, that in these stories, there comes to be a felt sense of connection and belonging, a general idea of the lands their people migrated from and who they were that helps them form a sense of heritage in which to identify.
In reality, our Ancestors encompass a much more vast domain while also being much more specific. In his work, Dr. Daniel Foor describes the ancestors through an animist lens as "All the beings (human and otherwise) who lived on Earth before us, the life of the past that nourishes and shapes the present." In his approach to Ancestral Healing, he refers to the Ancestors as the "collective wisdom and suffering of homo sapiens over the past 200,000 or so years". These ancestors are the ones who lived thousands of years past, our ancient grandmothers and grandfathers of whom we have no names but through DNA are still rooted deep within our bones. Through this work, we will come to see how the way we hold the word Ancestor takes on even more specificity as the Ancestors are referred to as the souls or spirits of those in our blood lineages who unequivocally are well in spirit. Here, we further delineate them from those in our blood lineages who are troubled dead, or who we might know of as ghosts. This lens of how we view the Ancestors informs the approach to the work.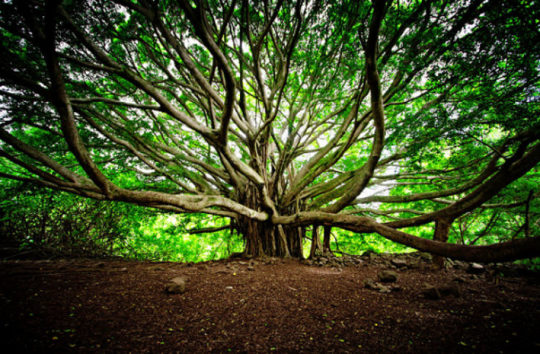 The Ancestral Healing Approach
Many indigenous cultures hold a view that the relationship shared with the Ancestors is integral to their way of being. By virtue of being born in these cultures who hold such reverent reciprocity between the living and the dead, communing with the ancestors is instinctive. As such, through daily practice, lines of communication and support with their ancestors are maintained in their vibrant state through ancestor veneration practices and rituals which support ancestral connection.
For many in the West, however, the supportive connection to our ancestors has been severed through colonization, migration and Earth disconnection. Cut off from any form of sustaining veneration/healing practices, we consider, that without means to ensure our recent dead have integrated with those who are well in spirit, most of our blood lineage human dead necessitate healing.
There are four precepts to the work where we assume:
Life continues in some form after physical death and that our consciousness continues.

Not all the dead are equally well – many different traditions have beliefs that support this reality. The possibility that just because someone died, doesn't mean they are suddenly enlightened or automatically healed. The dead, like the living, are on a spectrum of wellness. There can be a tendency to think that just because one dies they automatically become angelic or a helpful spiritual ally. This isn't necessarily true; there is a spectrum of wellness. And, for those of us who have lineages that have been disrupted from ancestral tending and veneration for generations/centuries, it may mean that there is a backlog of the not-yet-well dead who are needy for attention and care (and who may be causing disruption in the meantime). The good news is that the dead can change and grow and become deeply well and vibrant and supportive in the present (just like those of us alive can heal and grow and change). Wellness levels can change, even among those who have passed. The dead are no more stuck in a state of wellness or unwellness than living humans; change is possible and even likely and often rapid.

The living and the dead can communicate –The possibility of present-time communication with those who have passed; even maybe as a natural thing that humans do through many means, such as dreams, visions, trance, synchronicities, prayer, meditation, intuition, ritual, near-death experiences, and mediumship, to name a few. We don't need to have any special abilities or callings to do this work; we just need to have ancestors and an open and genuine willingness for contact.

The living and the dead can strongly affect and influence one another – this may be conscious, unconscious, direct, indirect, healthy or harmful. In this method, our aim is to make the influence a conscious direct healthy one.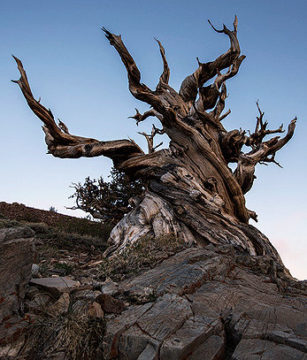 Benefits of Working with our Ancestors
Ancestral lineage healing emphasizes learning to relate directly with one's recent and more ancient blood ancestors for personal, family, and cultural healing. In healing ancestral trauma and through understanding and embodying the strengths and gifts of our own diverse blood lineages, we open pathways where we can access higher sources of wisdom, resourcefulness, and felt belonging. We become more grounded human beings whose thoughts and actions are considerate, compassionate and filled with Earth honoring purpose, living with fully embodied joy, for the well-being of the world.
I facilitate the work within Dr. Daniel Foor's focused and grounded method of Ancestral Healing as I feel it addresses the need for repair within ancestral legacies while emphasizing first and foremost, safety from unwell energies. Some may have relationships with living family which are not from one's perspective, healthy, vibrant, or positive experiences. Similarly, others may have spoken unwell of the remembered dead along particular blood lineages. Both of these can create felt trepidation to opening ancestral connections. Through this approach, one of the major benefits emerges by shifting into a wider view of living in connection with our wise and loving Ancestors. Meaning, that even if the living are not showing up well, and there is knowledge of the recent dead informing the trouble, exploring our ancestral inheritances directly with the wise ancestors on the lineage can transform these wounds into strengths.
Another benefit of the approach which I resonate with entirely is that it is an effective empowering process through which you are making your own connections with your healed people. You are a full participant in the work and my role is to facilitate the process, help you explore the terrain through an embodied trance state, provide guided questions and offer feedback through suggestions while and you and your well ancestors figure out what happened and bring everything back to full vibrancy.
These wise and loving ancestors can also bring about beneficial, radical change in our efforts towards social and Earth reform as many of the imbalanced events we see in the world today are due to the unmetabolized ancestral pain of unhealed ancestral linages exacerbated through the interference from the troubled dead. In this way, as we all work towards healing our lineages we make the world a safer place for future generations.
Through this work you will:
Understand intergenerational problems and family relationships within the larger context of the web of life

Heal inter-generational patterns of family dysfunction which provides a softening and felt sense

of healing family wounds

Recieve extended blessings from healed lineages which can include greater health, abundance, and better family relationships

Experience a rooted feeling of belonging and being profoundly cared for

Increase the path of introspection and clarity in your life purpose as you come into your gifts

Experience enhanced self-confidence, and grounded connection to your identity and cultural roots

Connect to a vast reservoir of healing and guidance

Sharpen of intuition and discernment

Reconnect with authentic practices for ancestor veneration

Access clarity and healing resources for pervasive cultural wounds such as Earth disconnection, patriarchy, racism, sexism, and colonization.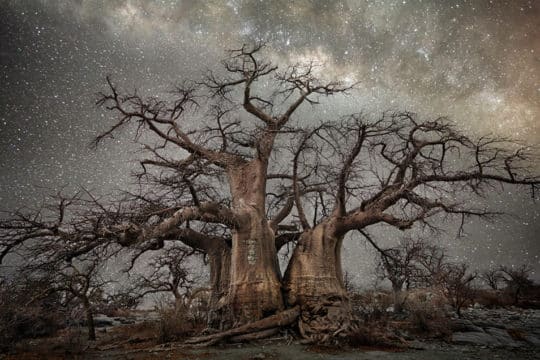 The Ancestral Healing Process



If you are seeking to better understand the complex and interconnected relationship between the living and the dead, through this process you will learn healthy ways to maintain a connection with beloved family after their death by coming into direct relationship with their Ancestors.
This work is for you if:
You experience challenges within relationships with your biological or adopted families.

You don't feel like you belong to your family and feel disconnected

You feel as if you bear the weight of all the ancestor's trauma on your blood lineages.

You feel the effects of a lineage curse or have been told the lineage is cursed

You do not experience the benefits of lineage blessings, feel your path is blocked

You see unhelpful patterns in your living family that are inherited

You feel disconnected from your ancestry.
By assisting the spirits in our blood lineages who are still in need through our supportive connection with an ancestral guide, we help them integrate into the well Ancestors. Through this process, we transform intergenerational burdens into ancestral blessings supporting our well-being and that of other living descendants, Here, we are released from karmic stories, curses, and patterns that created blockages, and burdens for the living and we are free to embody more peacefulness and rootedness in our lives, enjoy our families, and enjoy a felt sense of belonging to our cultures of origin.
Steps in Ancestral Lineage Healing
Through this approach, we address lineage healing in stages which provides not only for continuity but also for an allowing of a centered, consistent and safe approach to the healing process. These stages include:
Assessing the state of wellness of your four primary ancestral lineages, creating necessary boundaries, & choosing a lineage to focus on first (usually the whole first 90-minute session).

Connecting with a loving vibrant ancestral guide(s) within the chosen lineage of focus – often an ancient one far before historical record

Building the relationship with this guide and understanding gifts and affinities of this lineage, receiving blessings

Understanding the nature of disconnections and wounds within this lineage, challenges, and burdens

Healing with older lineage ancestors, those whose names aren't known

Healing with the recent or remembered dead through to the living

Grounding and embodying the wellness, vibrancy, and blessing in the present, in yourself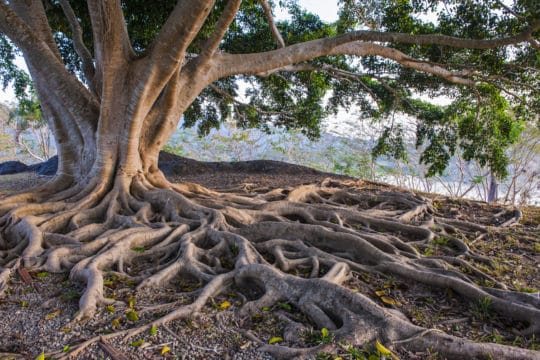 The Work
I come to the work through a pragmatic and grounded lens, where, using an intuitive approach, I usher you through the steps in the linage repair cycle using a form of guided meditation/trance work that enlists supportive, healing connection to vibrant, well Ancestors and your other helping spirits. Through our work we will follow these particular steps:
I consider each session a ritual which begins by focusing our conscious intention, holding an embodied prayer for a safe and connective space where we will be working, calling on our connection to the vibrant, well ancestors,

and from our helping spirits, as we begin the process.

We then have a brief check-in about the work and where you are in the process including any current personal situations, questions, and concerns you may have.

You are then dropped into a light trance state using meditation and guided imagery.

Here, we will do an assessment of the four primary lineages and then focus on moving the work through the appropriate stage of the ancestral healing process.

As we conclude our work together, thanking the powers, often, your ancestral guide may give you further homework to focus on, based on what happened during the work to support the process of moving forward between sessions. This can be a ritual, an offering, research, and other ways to strengthen the relationship with lineage guide.
Sessions
As we all hail from diverse backgrounds, with varying degrees of wellness on our blood lineages, the amount of time it takes to complete the lineage healing of our initial four primary bloodlines varies wildly depending on what is needed to fully engage the process through which you drop into the spirits in a safe way, and the urgency which you feel is needed to complete the repair process in order to fully experience the benefits of healed lineages. It also depends upon the complexity of the lineage you are working with and how often you wish to engage in the work.
Some of my clients reach out to begin the initial steps of the process, work through healing one lineage and then move the process forward on their own. Others find it more supportive to have me lead the process for them until all 4 lineages are healed. In any case, I highly recommend Daniel Foor's book, Ancestral Medicine, to augment your healing work.
For those new to the work, the initial session is 1.5 hours, allowing us time to get grounded in the method and to complete the initial four lineage assessment. The remaining sessions are 1 hour, guiding you through the subsequent healing steps for repair.
I highly encourage folks to engage in at least 3 healing sessions initially to have a complete understanding of how the work unfolds through an entire lineage and to ensure safety and support throughout the process. At that time, you may wish to continue the work on your own, having sessions when you feel stuck or have reached a new phase of the Ancestral Healing process. I've been leading a monthly ancestral healing circle in Athens, GA for 4 years now which is a great way to be supported within a community ritual context with others also working in this method of healing. I also facilitate talks and weekend training on the approach and specialize in holding space for the work addressing the specific cultural wounding of the feminine through patriarchy, touching on the collective mother wound. Below are the details of the many ways you and I can explore a deepening connection with your ancestors.
Individual Sessions: In person in Athens, GA or through phone, zoom or skype platforms. Currently, I am holding space for a limited number of clients and work with those who are interested in one on one support, mentorship and guidance either through working with one lineage at a time, or through completion of their four primary lineages and beyond.

Package of 90 min Consultation plus 2 Follow up sessions ~ $375 ($25 savings)

4 Lineage Healing Support Subscription -12 sessions ~ $375/Mo for 4Mo ($350 savings)
Ancestral Lineage Healing Circle: Last Sunday of the month at 6pm EST via Zoom, More information here.
Intensives: One day and 3-day intensives available, go here for a list of current intensive I and in conjunction with my colleagues are offering, a more complete list around the world, where Dr. Foor facilitates can be found here.

Online Courses:

Find our more about connecting with your ancestors for personal and cultural healing online

here

. 
If you have an interest in hosting a day-long or 3-day intensive in your area, please contact me at shannon@redearthhealing.org