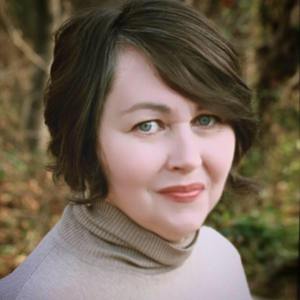 Shannon holds space in Athens, Ga as ritual healing practitioner, teacher and ceremonialist providing holistic approaches to assist in reestablishing balance and personal sovereignty in life.  Primarily done through healing sessions and mentoring focused on ancestral lineage healing, soul retrieval, extraction, psycho pomp, dream work, ceremonies & rituals;  she is rooted in the ancient ways of healing as service to the Earth.
Her current work is informed by culturally specific Earth honoring and animistic practices studied in depth, specifically within the teaching lineages of her mentors whose backgrounds are in West African Diaspora, Eastern Mysticism, Nepali shamanism, as well as various other diverse indigenous paths, and northern European cultures.
She is an student and  initiate of Ọbàtálá, and Ọ̀ṣun, in the Ifa/Orisa tradition of Yoruba-speaking West Africa, in the lineage of Olúwo Fálolú Adésànyà Awoyadé from Òdè Rẹ́mọ, Ogun state, Nigeria.
For the past 5 years she has also been devoted to studying animistic and shamanic principles and practices with in person teachers and mentors Daniel Foor, PhD, Gail Gulick, Robinette Kennedy PhD, Bhola Banstola, Robert Moss, and Linda Fitch
She holds a Masters degree in Professional Leadership and Counseling from Louisiana State University at Monroe, with a focus on Jungian and Gestalt technique. She has notable experience for 25 years working in the arenas of: trauma, PTSD, depression, anxiety, chronic pain & illness, grief, dreams, empowerment, and social justice issues related to intimate partner violence, diversity, and the oppression of marginalized populations. She is a Karuna and Usui Ryoho Reiki Master/Teacher and completed her 9 month intensive practitioner training in Ancestral Lineage Healing with Dr. Daniel Foor.
For more information about the form of healing practices she offers, click here.