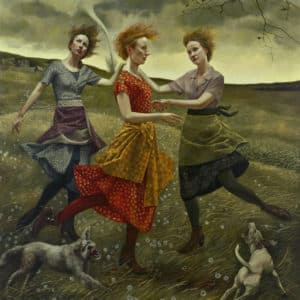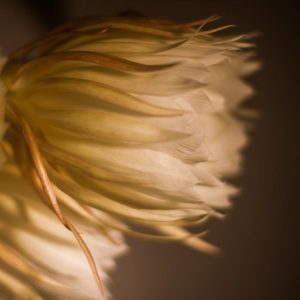 The Alchemy of Becoming
March 10th: 10AM-5PM (Ostara) (Spring Equinox)
April 27th: 10am-5pm (Beltane)
June 22nd: 10am-5pm Summer Solstice
July 27th: 10am-5pm Lughnasadh
Sept 21st:10am-5pm Mabon (Fall Equinox)
Nov 1st-3rd: Fri, 7pm-9pm, Saturday & Sunday,10am-5pm (Parker Ranch) Samhain
Dec 21st: 10am-5pm Yule/Winter Solstice
Feb 1st, 2020: 10am-5pm Imobc


Heart Path Studio
160 Tracy Street, Suite 2C
Athens, GA
Join a group of dedicated ritualist who have been meeting for two years now in this sacred way to tune their inner compass to the turning of the wheel in Earth's cycles.  The process assists us personally and as a collective in listening to hear what the soul is calling you to work with our lives and on behalf of our communities. There may be a bigger truth narrative that places your life in the context of the sacred. It may be a place to turn over the felt experiences of sorrow for all that has been lost in your world. It may harken you to re-member your affection for the Holy Earth's ecology of seen and unseen, rooting you to a sense of belonging with stream, mountain, wind. tree, rock, or bear, reminding you where you came from. Our time together will explore pathways into greater intimacy with your life and world, with the terrain indigenous to the soul.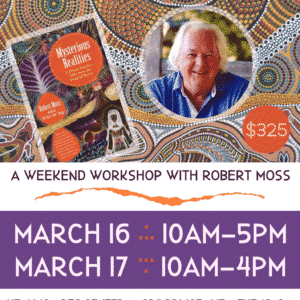 THE WAY OF THE KAIROMANCER with Robert Moss: Playing with Signs, Symbols and Synchronicity in the Dream of Everyday Life
March 16th & 17th,2019
Healing Arts Centre
Athens, GA
A kairomancer is ready seize on the revelation or opportunity in these special moments. In this fun, high-octane adventure, you'll learn:
Why you want to view dreams more literally and waking life more symbolically
How to become a "strange attractor" for happy events and encounters
How any setback can offer an opportunity
How to put your question to the world and receive guidance on a life theme
How the passions of the soul work magic​
We'll grow the poetic consciousness that allows us to recognize how life rhymes and hear the many voices of the Speaking Land. This is a path of natural magic that takes us beyond self-limiting beliefs into a life of wild freedom and possibility.
We'll find we are living on a mythic edge. We'll dance with the Trickster, play wonderful new games, and leave with resources for conscious living that will put a champagne fizz of magic into everyday life.