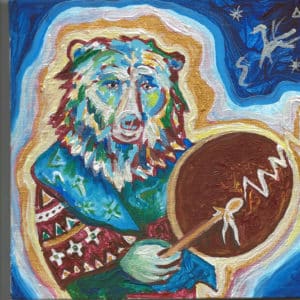 Dancing with the Bear: Reclaiming the Arts of Dream Healing with Robert Moss
Saturday, March 10th from 10-5
Sunday, March 11th from 10-4
The Healing Arts Centre
834 Prince Avenue Athens, GA
The Bear is the great medicine animal of North America and in Native tradition, the most powerful healers are those called by the Bear in dreams and visions. In ancient Europe, the Bear was the king of beasts, and there was a sacred kinship between bears and humans that we can trace from Paleolithic times.
In this high-octane adventure, we'll reclaim ancestral wisdom, call on the power of the animal spirits and embark on shamanic journeys to places of healing and transformation in the world-behind-the-world.
We'll learn that dreaming is medicine in many ways. Our dreams show us what is going on inside our bodies and what we need to stay well. When we do become ill, our dreams give us fresh and powerful imagery for self-healing.