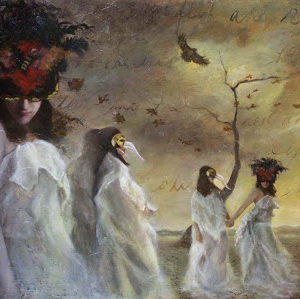 Online Mother Wound Ancestral Healing Course
Online Mother Wound Ancestral Healing Course
May 13th-July 31st
Are you interested in uncovering the nuanced ways in which the collective mother wounding impacts your waking life via your maternal blood lineages within a virtual supportive group, but also in private sessions?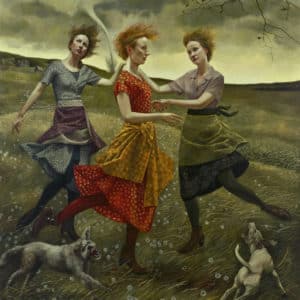 Transmutation of the Mother Wound: Rooted Healing for Our Ancestral Mothers, Ourselves and Our Future (3-day retreat)
Transmutation of the Mother Wound: Rooted Healing for Our Ancestral Mothers, Ourselves and Our Future ~3-day retreat
October 26th-28th
Parker Ranch
Clayton, GA
I'd like to share with you this personal endeavor which has had a significant pull on my heart since I offered this workshop last year. On a macro level, I can not escape the current world landscape as I feel the pull to dig in and learn wholesome ways of creating better landscapes in which to live. My go-to always is to seek wisdom from the healed ancestors and they have been in constant dialogue about the divine feminine energies needing more emphasis. On this level, we examine the collective wounding of the archetypal mother and how that plays out in larger arenas in our global politics and more closer to home here in the US. But it actually cuts much more close to the bone. To create this macro-level change we must heal the inner landscapes of the collective ancestral mother wounds and how they play out in our daily lives. I'm talking here about how we treat ourselves, the level of violence we allow in our personal space, our family, and in particular, the feminine in your life, your mothers, daughters, aunts, and female friends. It seems that we must return to a healed collective sisterhood.
I would like to further explore the terrain with you in a 3-day immersion at the beautiful Parker Ranch up in the North Georgia mountains in Clayton. I'm told the leaves will be in full Autumn colors during this time making for a sweet retreat. This immersion will be part ancestor work, part soul retrieval, part intentional dismemberment of the unhealed wounded feminine archetype, and part initiation into being a fully empowered woman who will set her intentions for collective healing from patriarchy. Joining me to support the creative aspect of this retreat is the talented and wise elder, Barbara Odil who will be on hand to help us create our own personal sacred effigies to place on our altars to hold a place for our continued work. Please join us if this calls out to you, details below!