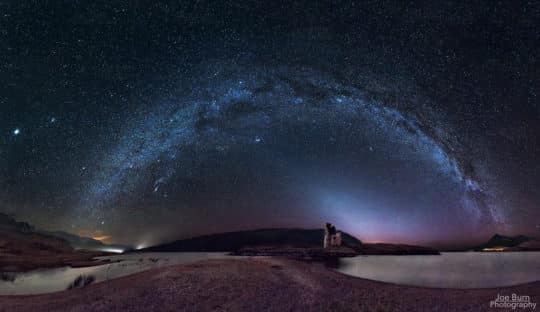 Dream Work is the art of being fully present in the everyday of our lives while embodying the inner knowing from the world of our dreams. Put into practice, we can use this connection with our dream landscapes and all of the helpers that appear there to facilitate our soul's growth in our waking life.
Welcoming you to this course who is for anyone seeking meaningful ways of understanding how the landscapes of dreamtime and all who inhabit this liminal field are sources of potency, of life actualized.. For those who bring heart awareness, presence and willingness to explore the blessedness of dreaming as restorative healing in connection with the wider field of relations, seen and unseen.
This course is also for anyone who is seeking and wanting to participate in a community of dream weavers, alchemist and midwifes of the soul through deeply embodied dreamwork. For those who seek to know, both intimately and through witnessing, the benefits of understanding the soul's journey in non-ordinary reality as we sleep and wishing to embody those experiences in waking life.
I developed this course through a culmination of dream experiences since childhood and dedicated dream tending over the past 20 years. This course provides a safe, grounded framework delivered in a non-dogmatic and experiential context rooted in informative guided drop-in/meditations and rituals that are inclusive to people of diverse beliefs and ancestries.
I set the intention at the beginning of all my endeavors as taught to me by one of my dear mentors. If anything we say, do or enact which is derived from lack of experience or ignorance causes unanticipated offense, we seek forgiveness, instruct us to do better in our endeavors and then we will. May all the doors be open to the wisdom and clarity that we seek May we be held and guided through this framework with all kindness and in ways that bring healing for self and others with harm to none,
Elements of the Course
Each lesson contains several options for exploring the material thoroughly supporting different learning styles. Included in each lesson is a 20-30 minute instructional video, questions for reflection, homework invitations and readings and resources to deepen your experience.
I encourage you throughout the course to clarify any questions that arise through the Frequently Asked Questions page and to consider engaging with others through the eight optional live video conferences which will be recorded.  If it is of interest to you, a private Facebook group (invitation to that forthcoming via email before the course begins). is also available.  Navigation to locate these important course elements, once the course begins are below:
Course Calendar. 

You can stay on top of lesson release dates and live conferences in the 

course calendar, which you can add to your own Google Calendar

.

Instructional Videos. Lessons begin with an instructional video at the top of the lesson's main page, providing the main content of each lesson, including guided exercises (streaming only).
Questions for Reflection. These questions are written under each week's video. Participants are encouraged to reflect individually and to also to share in group spaces.
Homework Invitations. Each lesson includes homework suggestions for working with the week's material. found on the main page of each lesson.
Readings and Resources. Each lesson includes readings to deepen the learning of the lesson's content, found on the main lesson page.
Ask Shannon & FAQ Pages. We'll have dedicated space for any questions that arise as you delve into the work and if relevant and agreed to share with the group, they will be made anonymous, compiled and shared as a resource for garnering collective wisdom. Feel welcome to  "Ask Shannon" using the link in the top menu, or in the sidebar. Shannon will follow up either personally in email, through the FAQ page or in the live video conferences.
Live Video Conferences. I will host a 90-minute-long group support/Q&A session at the end of each month using the free Zoom platform The schedule and the link to join as well as links for the post-conference recordings (posted within a few days of the event) can be found in the left sidebar.
Private Facebook Group. This is a truly optional additional space for those who use Facebook. See the Community link in the main menu to access this space.
Troubleshooting.

 If you encounter any glitches with the course or need help getting into Zoom, try our 

troubleshooting page.
When you have completed each lesson's material, you can select Mark Complete at the bottom of the main lesson page to move on to the next lesson when it is released and track your progress. Once released, you may engage with any of the lessons at any time. A course content overview with release dates is included at the bottom of the page, and a progress bar can be found at the top of the sidebar.
You will have continual access to the course without limit, although the Ask Shannon function will be closed shortly after the course ends. The Facebook group will remain open with new members being added each time the course is offered.
Welcoming you all for dedicating your time here and hoping you have a fruitful experience. Please reach out to me at Shannon@redearthhealing.org with any questions or concerns about the course that arise.