Ancestral lineage healing as developed by Dr. Daniel Foor emphasizes learning to relate directly with one's recent and more ancient blood ancestors for personal, family, and cultural healing. Coming into direct relationship with your ancestors can help to transform intergenerational toxins, re-establish obscured blessings, improve relationships with the living, and encourage good health, self-esteem, and clarity of purpose. This approach to ancestor reverence and ritual emphasizes psychological and ritual safety, participants' ability to connect directly with their own wise and kind ancestors, and the intersection of personal healing with larger historical troubles. Read more about the approach here.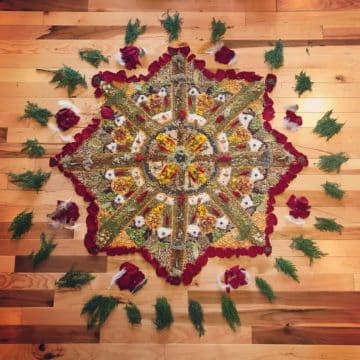 About the Intensives
One day or three-day intensives are available. During the intensives, we usually gather daily from 10am-5pm, and time is a blend of teaching, direct visioning and trance work (often with drumming), group dialogue, and other elements of ancestor-focused ritual (e.g., offering practice, song, prayer).
There are no prerequisites, however, prior experience with ritual and personal healing are helpful. Attendees can expect to learn skills for navigating the relationship between the living and the dead, including ways to enjoy a healthy connection with beloved family after their death. The intensive closely follows the first nine chapters of Ancestral Medicine: Rituals for Personal and Family Healing as participants connect and partner with ancestral guides to support any among the dead still in need of assistance. More details about the intensives can be found here
Upcoming Intensives
All intensives have been canceled through 2020 due to Covid-19. Kindness in these ways. Reach out for personal sessions and look for the monthly online ancestors circles to lean in with your well ones in these tender times.
If you have an interest in hosting a day-long or 3-day intensive in your area, please contact me at shannon@redearthhealing.org